After six years as Head of the BBC's Natural History Unit, Neil Nightingale is to stand down and return to programme making. Neil's first project will be a six part BBC One landmark series, Africa – a definitive television series on the greatest wildlife continent on earth.
During his time as Head of the NHU its output has gone from strength to strength, including a diverse range of natural history programmes on television, radio, online and for the cinema. The unit has constantly excelled and created a world-class reputation for ambitious and groundbreaking factual programmes that inform and entertain audiences.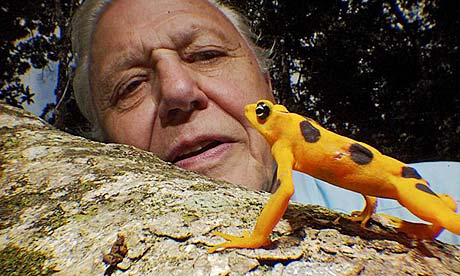 Recent output from the Natural History Unit on television includes Life In Cold Blood, Planet Earth, the Saving Planet Earth season, Wild China, Big Cat Live, The Secret Life Of Elephants, Lost Land Of The Jaguar, Expedition Borneo, Springwatch, Autumnwatch, Galapagos and Natural World.
On radio, recent series include Nature, Living World, Soundscapes and a major live event, World On The Move.
Peter Salmon, Chief Creative Officer, BBC Vision, says: "Neil has made a huge contribution to the BBC's Natural History Unit. His in-depth knowledge, passion and skill for programme making meant that he was a first-class head of the BBC's Natural History Unit. I wish him every success with his next move, to return to programme making. Thanks to Neil and his teams the NHU is at the top of its game and in great shape for the challenges that the future will bring."
Tom Archer, Controller, BBC Factual Production, BBC Vision, says: "I am thrilled that Neil will be staying within the BBC to resume his brilliant programme making career. He's been a superb head of the NHU and I am sure he will now make some world-class programmes across the BBC."
Neil Nightingale says: "I have enjoyed my time as Head of the NHU immensely. It has been a great privilege to lead the world's most innovative group of wildlife producers but now I feel is the right time to return to my first love, programme making. Africa is an ambitious project and I can't wait to get started on it."
An announcement about the new Head of the NHU will follow in due in course.

Wildlife Film News
There's many a great producer around the NHU suitable for the job... Brian Leith, Tim Martin. Any guesses?